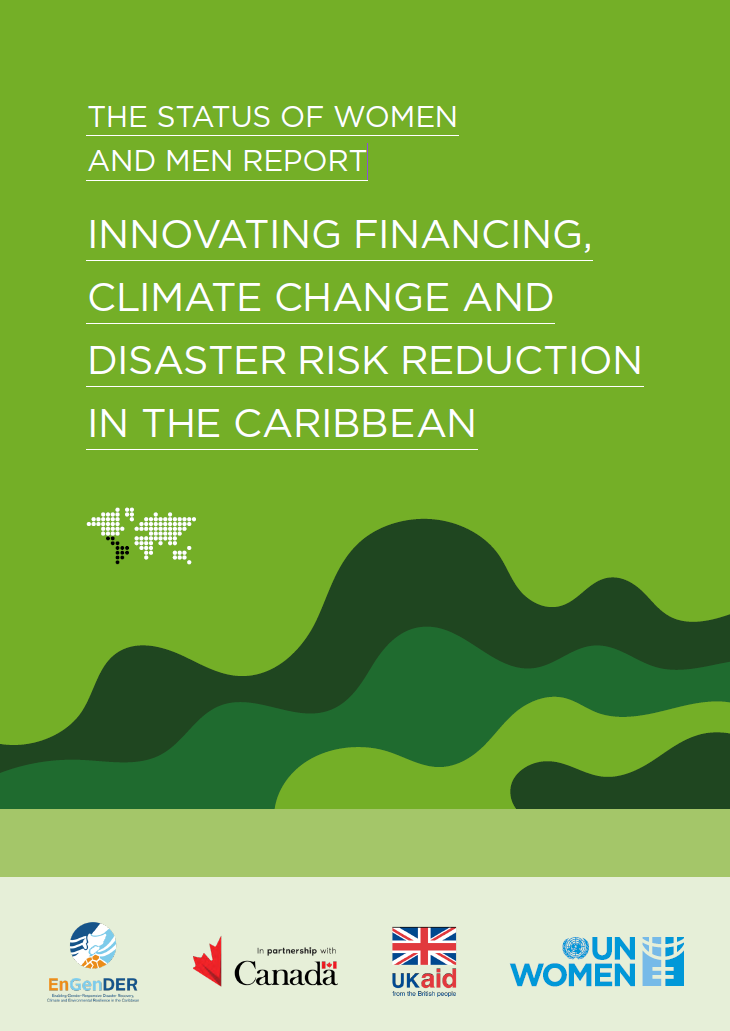 Publication
The status of women and men report: Innovating financing, climate change and disaster risk reduction in the Caribbean
May 2022
The Status of Women and Men Report: Innovating Financing, Climate change and Disaster Risk Reduction in the Caribbean focuses on "Achieving gender equality and the empowerment of all women and girls in the context of climate change, environmental and disaster risk reduction policies and programmes" - the theme of the sixty-sixth session of the Commission of Status of Women (CSW66)".
The review focuses on coping mechanisms adopted by men and women in response to large- and small-scale, sudden and slow-onset, frequent and infrequent, and natural or man-made hazards. The report profiles the Caribbean to provide insights into areas of vulnerability, climate change and disaster risk reduction methods adopted in the region, especially within the context of the global impact of the war in Ukraine, given Small Island Developing States (SIDS) unique exposure to food, energy and financial shocks.
The study was carried out with funding support from UN Women and the EnGenDER Project.