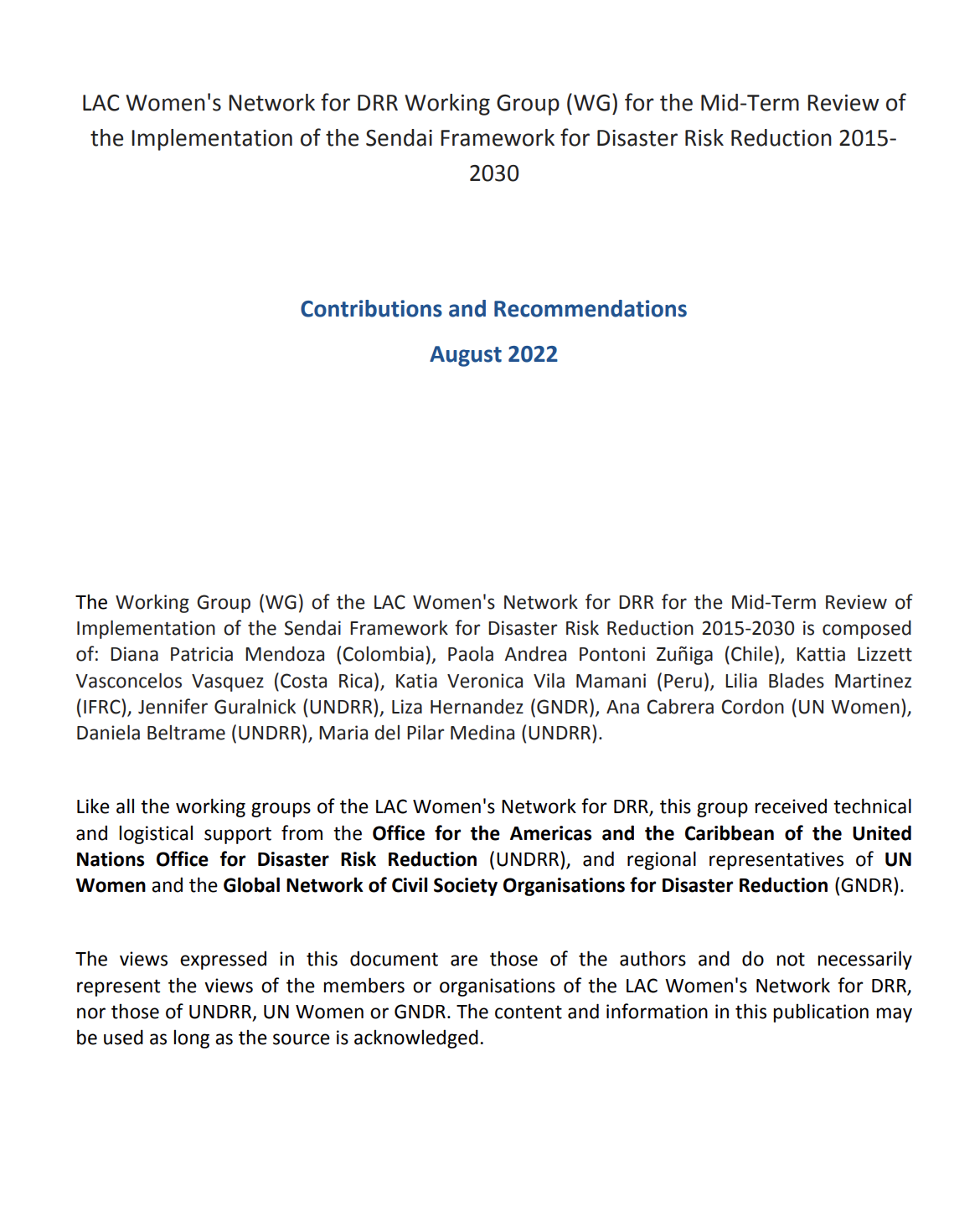 Publication
LAC Women's Network: Thematic study for the mid-term review of the implementation of the Sendai Framework for DRR 2015-2030
August 2022
This document aims to present concrete proposals for the Sendai Framework Midterm Review process, especially in the areas of gender mainstreaming and women's leadership and empowerment. It reflects the outputs of the Working Group formed in March 2022 by volunteers from the Latin American and Caribbean Women's Network for Disaster Risk Reduction (LAC Women's Network for DRR).
This document collects information from:
The reference document for the Latin American and Caribbean Regional Special Consultation Session prior to the sixty-sixth session of the Commission on the Status of Women (CSW66) "Towards Gender Equality and Women's Leadership for Disaster Risk Resilience in Latin America and the Caribbean";
The "Ministerial Declaration adopted during the 62nd Meeting of the Presiding Officers of the Regional Conference on Women in Latin America and the Caribbean, prior to CSW66"; and
The Gender Guidance document for the MidTerm Review of the implementation of the Sendai Framework for Disaster Risk Reduction 2015-2030.