News
Five examples of gender-sensitive solutions to displacement linked with climate change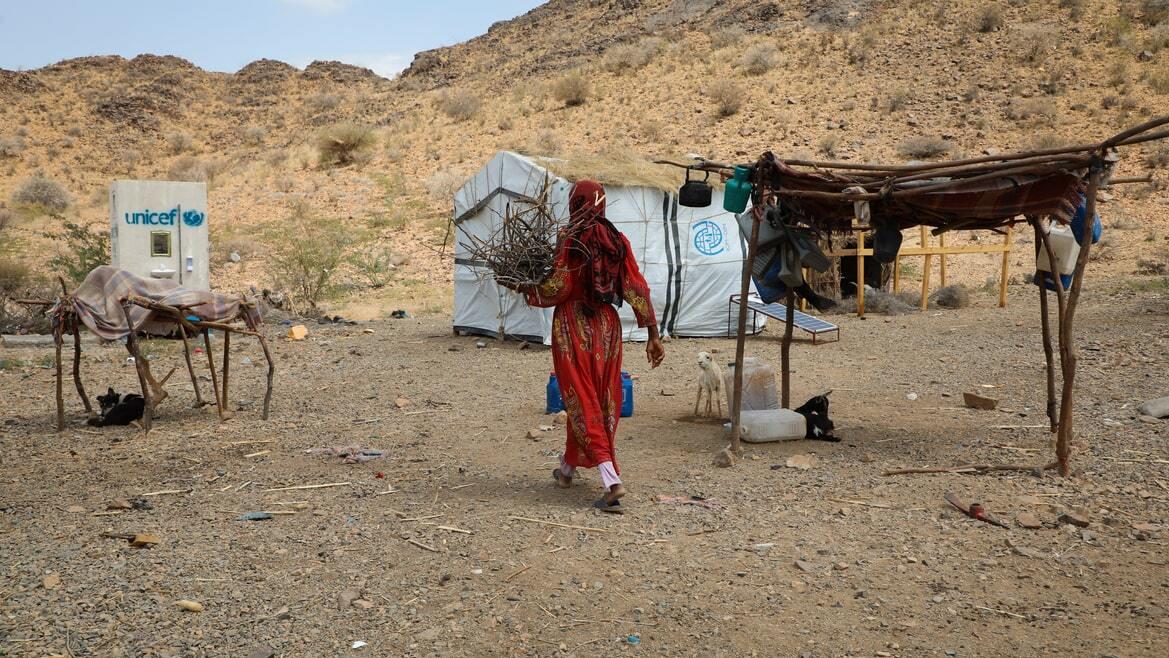 Last week, the UN's latest climate change assessment warned of the grave threat to human wellbeing, including 'peace and mobility', noting that its adverse impacts are driving displacement in all regions of the world. Thankfully, there is still a brief window of opportunity to act.
IDMC, with support from the Robert Bosch Foundation, is documenting successful practices to address displacement in the context of climate change. On International Women's Day, we highlight a few interesting interventions that tackle the issue from a gender-sensitive lens.
This is important because more than half of the 55 million people internally displaced by conflict, violence and disasters around the world are women and girls. We recorded 28 million at the end of 2020, the highest number ever. And this figure should be higher as it does not account for people uprooted by slow-onset events, such as increasing temperatures, sea-level rise and desertification, as there is very limited data available.
Displacement exacerbates the specific challenges and disadvantages experienced by women and girls, while also increasing their exposure to gender-based violence. Their access to health and education, opportunities to earn a living and ability to secure food and shelter often suffer disproportionately. For example, a survey of families displaced by drought in Somalia found that girls' school enrolment decreased from 45 to 29 per cent, with most citing cost of tuition as the main barrier.
As our understanding of these inequalities increase, so too do the opportunities for gender-sensitive solutions that will improve the lives of millions of women and girls. Several countries address the gendered impacts of displacement within their national policies or plans on climate change. While this is still not a consistent practice, and the depth of the gender analysis is sometimes limited, a number of interesting examples stand out.
Vanuatu's National Policy on Climate Change and Disaster-induced Displacement acknowledges that displacement can expose women and girls to sexual and gender-based violence and increases the risk of violence in the household and community, while also disrupting access to education and health services. It emphasises support for women's leadership and requires durable solutions to be gender-sensitive and responsive to the different risks and needs of women, men and children.
Somalia's National Adaptation Programme of Action recognises the insecurities faced by women forced to move as a result of climate change and their increased risk of violence within overcrowded displacement camps. It also identifies women's exclusion from clan-based systems that are used to address most issues surrounding natural resources and disasters, limiting their ability to have a voice in such matters.
The Bangladesh Climate Change and Gender Action Plan acknowledges the added burden for women taking on more responsibility for agricultural production as men relocate to urban areas in search of work, and their subsequent exposure to extreme weather events, such as cyclones, floods and drought. The country's National Strategy on the Management of Climate Induced Internal Displacement includes specific funds for gender-sensitive evacuation shelters. It also calls for disaggregation of data by sex, age and other key indicators to better identify and meet the needs of vulnerable populations, including female heads of household, older people, those with disabilities and ethnic minorities.
While these examples of gender-sensitive policies on internal displacement linked with climate change are a promising start, evidence of successful interventions to support displaced women and girls are more difficult to come by.
In Somalia, the effects of climate change have resulted in more frequent and severe droughts, triggering large numbers of displacements. The Midnimo I project, implemented by IOM and UN-Habitat in partnership with local authorities, sought to tackle the negative impacts of conflict and climate-related displacement through community-based planning. The project included participation from a diverse group of women, such as business owners, youth, widows and representatives of women's groups. Successful initiatives included basic services in places affected by displacement, such as water and sanitation projects, access to education, health services and roads. The aim was to reduce conflict over limited resources and services between host communities and the displaced population.  Women reported full participation in the planning and prioritisation process and felt that the activities implemented addressed the needs of the community.
In San Salvador, a city in El Salvador which hosts many people displaced by severe storms and extreme weather events, the UN Environment Programme's CityAdapt project is working with women's coffee cooperatives to implement nature-based solutions to restore vegetation and improve rainwater harvesting. The project is increasing access to water for consumption and agriculture, reducing soil erosion and preventing flooding and landslides that have previously devastated the city. It has improved crop yields, increased incomes and provided livelihood opportunities for young women which means they don't have to leave the area in search of work.
While these policies and interventions demonstrate the potential for inclusive, gender-sensitive solutions to prevent and respond to displacement in the context of climate change, they are unfortunately in the minority, relative to the scale of the problem. The IDMC-Robert Bosch Foundation project is a first step towards addressing this knowledge gap. We aim to establish a concrete evidence-base of good practices to assist policymakers and practitioners to ensure solutions to internal displacement are tailored to the diverse needs of the people affected.
---