Case studies
From loss to leadership in Brazil
Women tackle local risk in flood-prone Rio de Janeiro community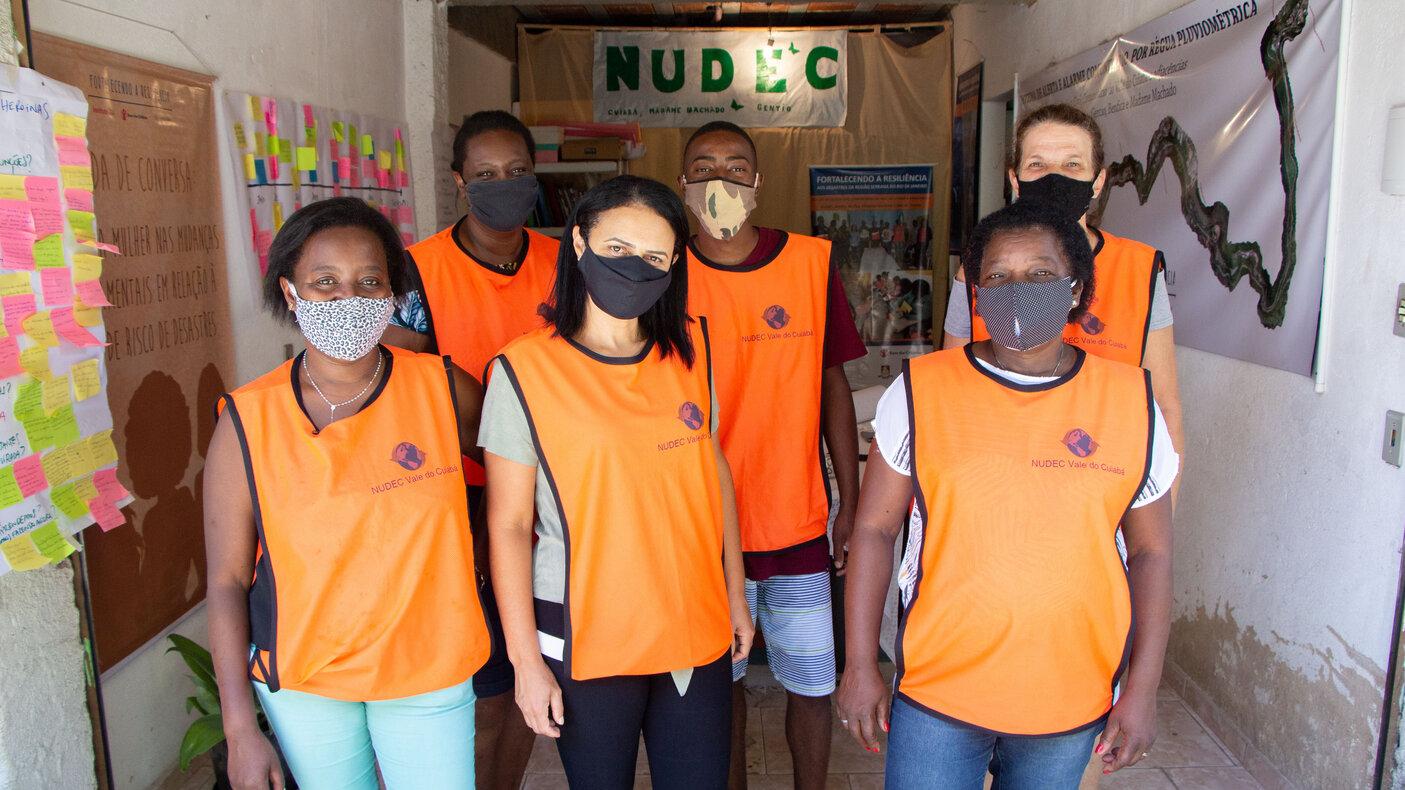 The volunteers enable residents to identify risks where they live – themselves – and use that knowledge to prevent future disasters.
Christina Rosario de Oliveira is one of a dozen volunteers that monitor rainfall and river levels in Itaipava, a mountainous region of Rio de Janeiro state, Brazil. Affectionately called 'the stone that cries', the valley has experienced widespread flooding, resulting in the loss of lives and homes. But now Christina and other women in her community are taking direct action themselves to reduce the risk their families and neighbours face.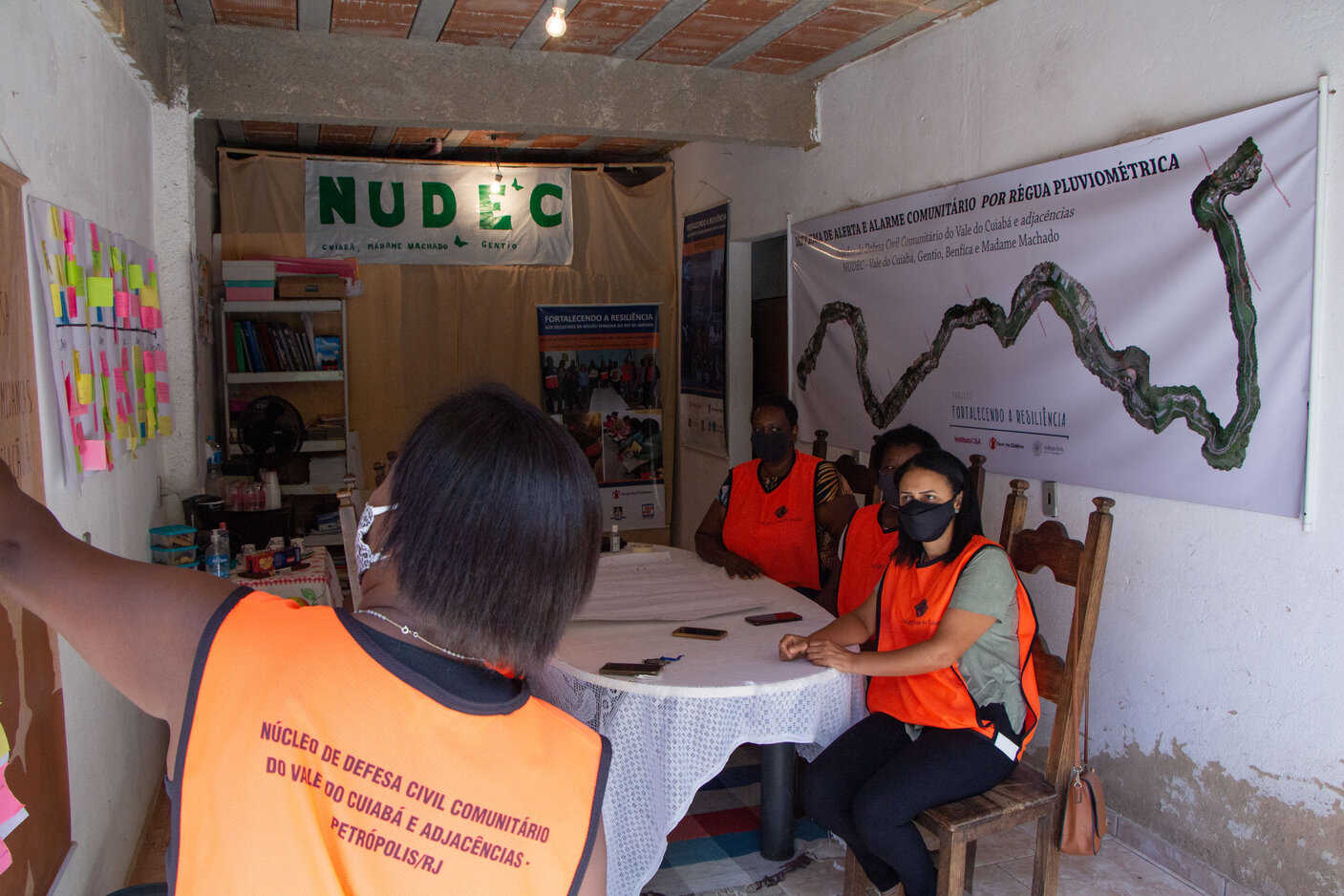 Christina's journey to becoming a leader in her community started 2008. Heavy rain resulted in major flooding across the Cuiabá Valley. "It was as if my house had been in the middle of the sea," she said, "And when I looked around in the distance I could see little boats, only those were other houses."
Her ground floor home and many of her possessions were ruined by the floodwater. She was pregnant at the time and the experience caused her to lose her baby.
She rebuilt her family home on the second floor before the next floods hit in 2011. 73 people in her community lost their lives. For the month and a half that followed the storm Christina managed to shelter a dozen families in her 90 square metre house. 40 people made homeless by the disaster stayed with her.
In total, 916 people in six cities across Rio de Janeiro state died in the 2011 floods. The experience demanded a new approach to risk management. The introduction of a federal law in 2012 established the National Civil Defence System: a mechanism for linking national government agencies with communities in at-risk areas. Local civil defence centres, known as NUDECs, were formed by groups of residents who received training in disaster prevention and emergency response.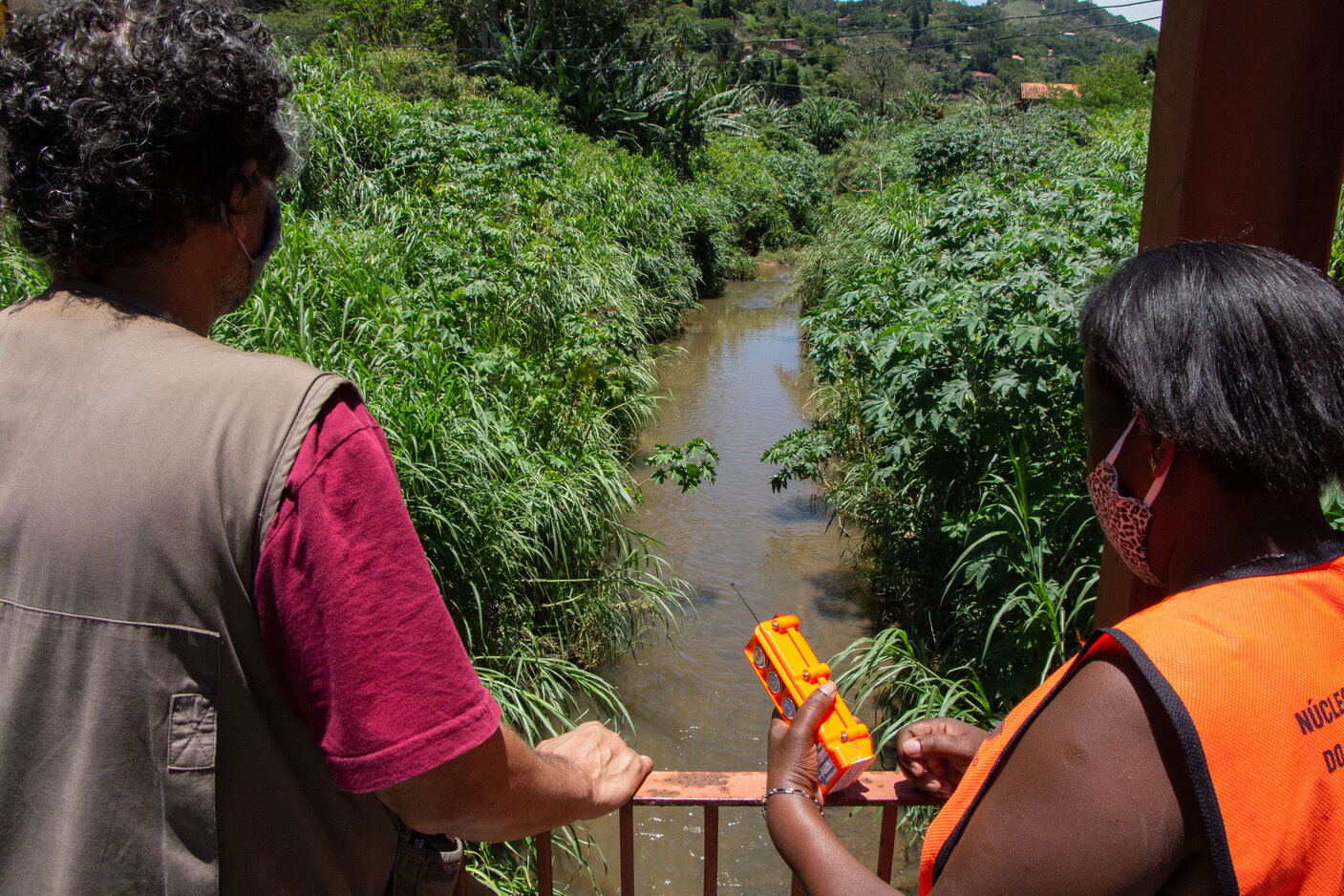 The 12 volunteers in the NUDEC created and led by Christina now take responsibility for monitoring rainfall and river levels along a 12km stretch of the Piabanha River. Data is shared digitally and the group commutates using WhatsApp. Christina has dedicated part of her home to be the full-time office and working space where the group meet. They work in direct partnership with the municipal civil defence department, allowing local data to be shared and joint response action agreed during heavy rainfall.
All of the volunteers are women living the neighbourhood and include healthcare workers, teachers and housewives. The group maps the dangers the community faces, such as floods and landslides, outlines evacuation plans and provides training in risk management, for example in schools. The volunteers enable residents to identify risks where they live – themselves – and use that knowledge to prevent future disasters.
"After all that happened to me," Christina said, "I decided to stay in my community. I got to love my community. And so, I came to realise: 'What can I do to improve the place I love so much?' Some people will say the role of women is to wash, iron, tidy and cook. But no. There are many other important roles within society, within the community, that need to be valued. One is what we women do with the NUDEC."
---