News
Latinas for Climate: meet the young Latinas championing climate justice
As climate-related disasters escalate in frequency and intensity, Latinas for Climate has emerged as a beacon of hope for young Latinas to elevate their voices to influence climate justice at the country, regional and global levels and make a meaningful impact.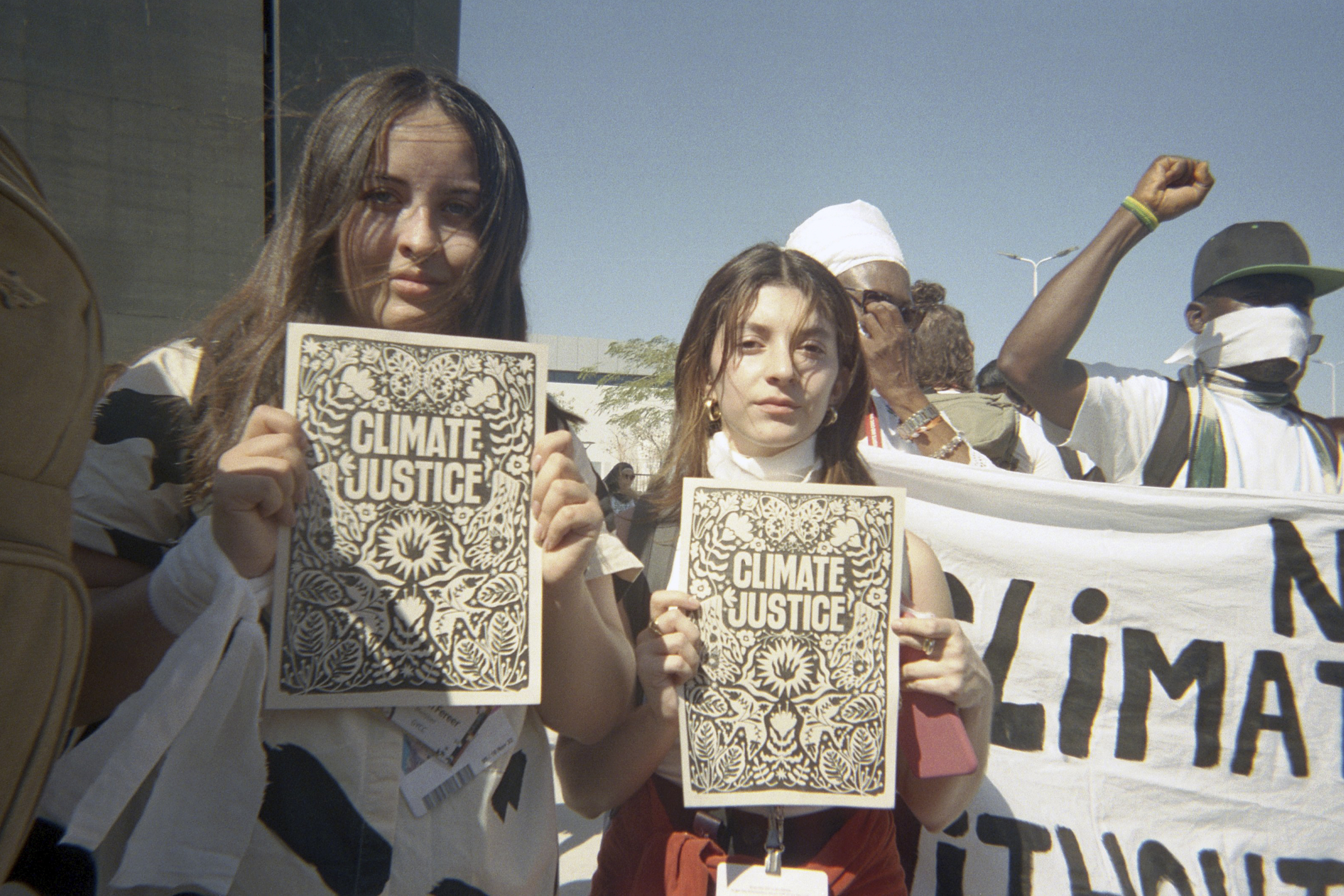 As climate-related disasters escalate in frequency and intensity, Latin America and the Caribbean face heightened risks due to overlapping circumstances, mostly linked to high levels of poverty, inequality and low levels of governance. With 76% of the population residing in informal urban settlements and approximately 340 million people living in medium and small urban areas, where 80% of climate-related disasters occur, vulnerability is widespread. Recent data reveals that out of the 78 reported hazards in 2022, 86% were climate-related, accounting for 98% of the fatalities.
In response to this growing crisis and its disproportionate impact on vulnerable groups, Latinas for Climate has emerged as a beacon of hope. Rooted in a Latin-American youth feminist and intersectional perspective, the movement originated during the regional campaign for the Escazú Agreement in 2020 – the first international treaty in the region concerning the environment, including provisions on the rights of environmental defenders.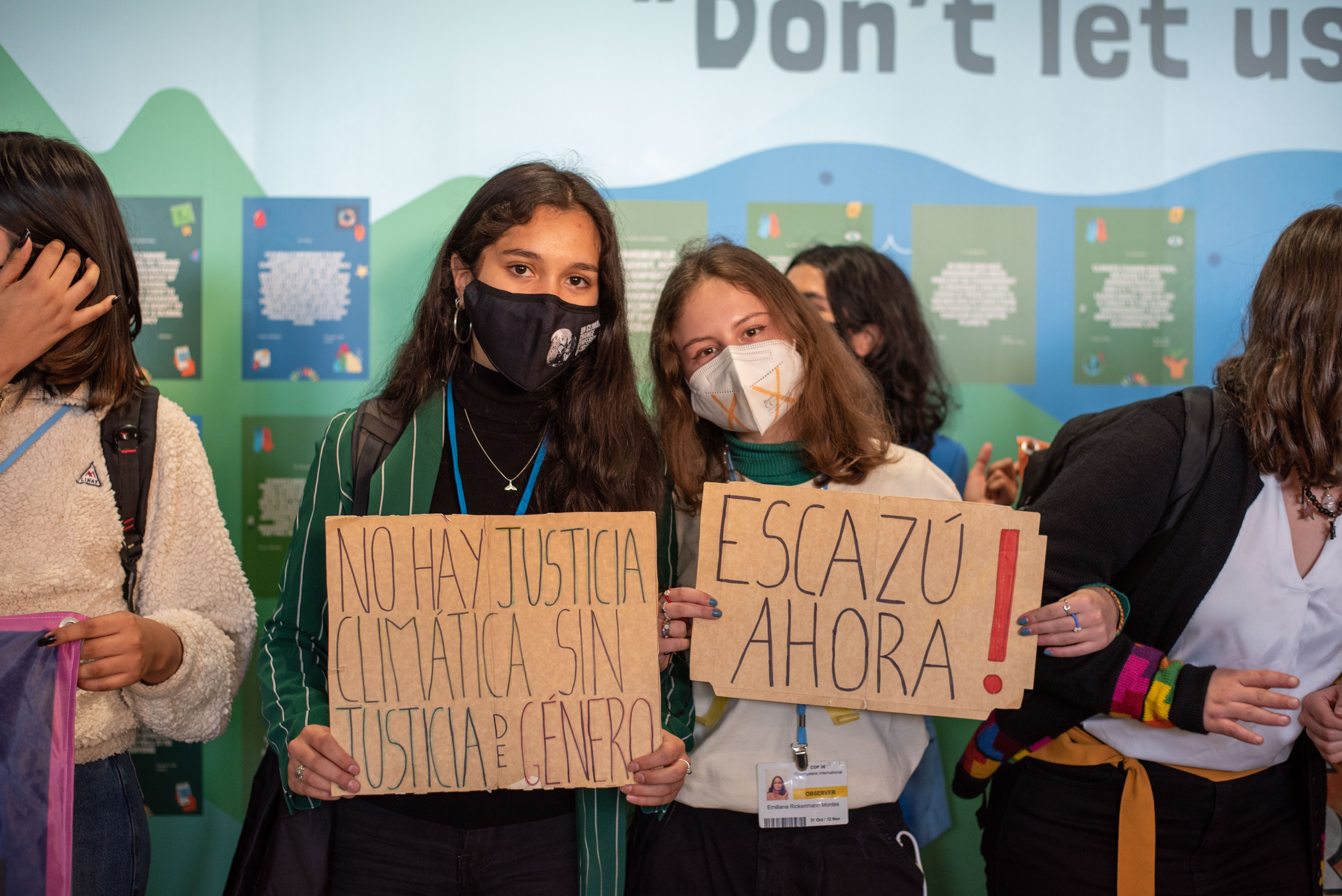 The seven co-founders, representing different countries and activist backgrounds, connected online during the Escazú campaign and resolved to continue advocating for climate justice in the region. After experiencing the disconnect between their local activism and that in the Global North and the predominant visibility of men activists, they mobilized a movement that embraces Latin American identities and gender issues with an intersectional lens, recognizing diverse experiences of climate change and the resilience fostered within the region.
Latinas for Climate looks to advocate on the climate crisis from a gender, human rights and Latin American perspective as well as amplify the voices of girls, young women and women across the region. Intersectionality is a key focus of their activism, shining a light on the different ways in which the consequences of climate change are experienced. "Even little things like having signs in Spanish or the wiphala [indigenous flag] at international demonstrations. All those elements are important and being present with and from Latin America."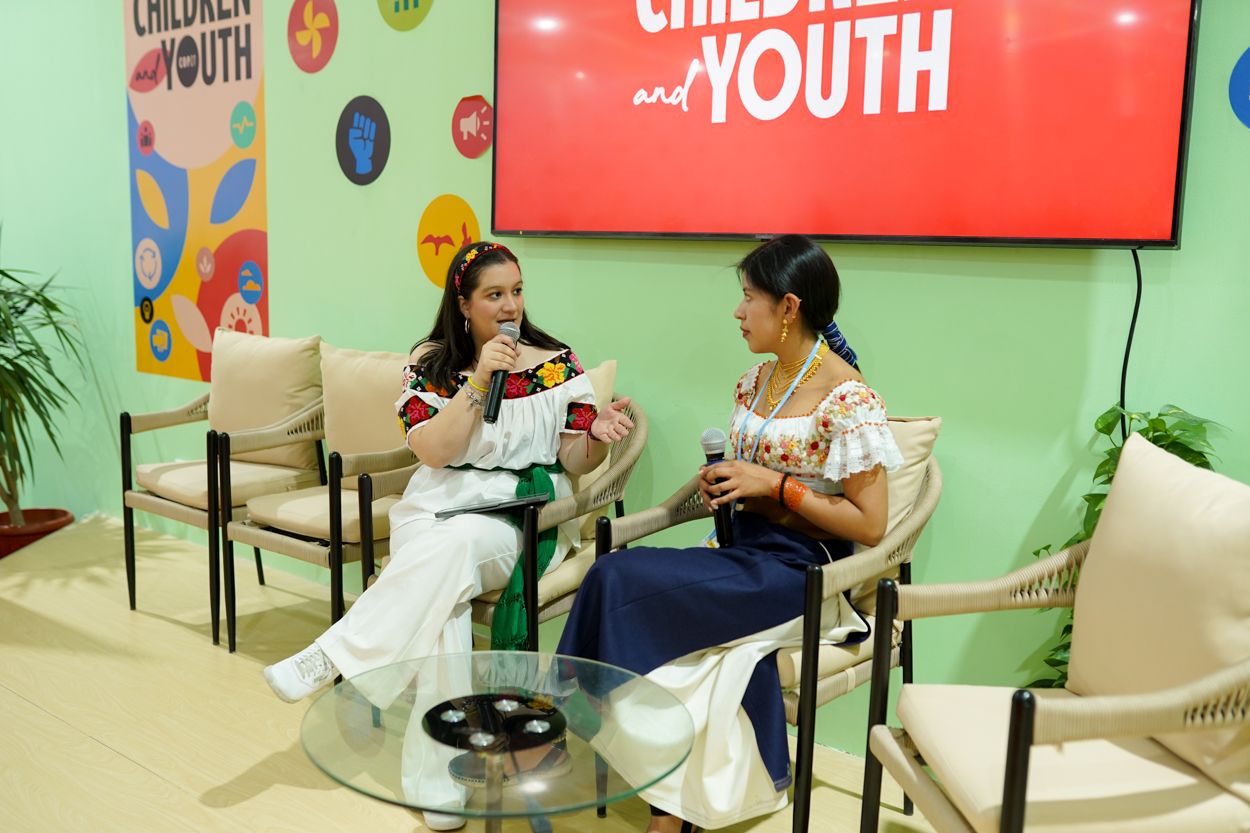 Another key pillar of their intersectional activism is youth inclusion. Speaking on the role of their youth in their activism, Emiliana says: "While we constantly see the downsides of being young and not included, this further motivates us to keep doing what we do, especially at the grassroots level." Building on that, Latinas emphasise the need for inclusion of those most affected by the climate crisis. "People making decisions now, who are very privileged, are not and will not be affected. So the decisions they make will not be the correct ones because they are not living the realities and the contexts communities that actually need to be prioritised are."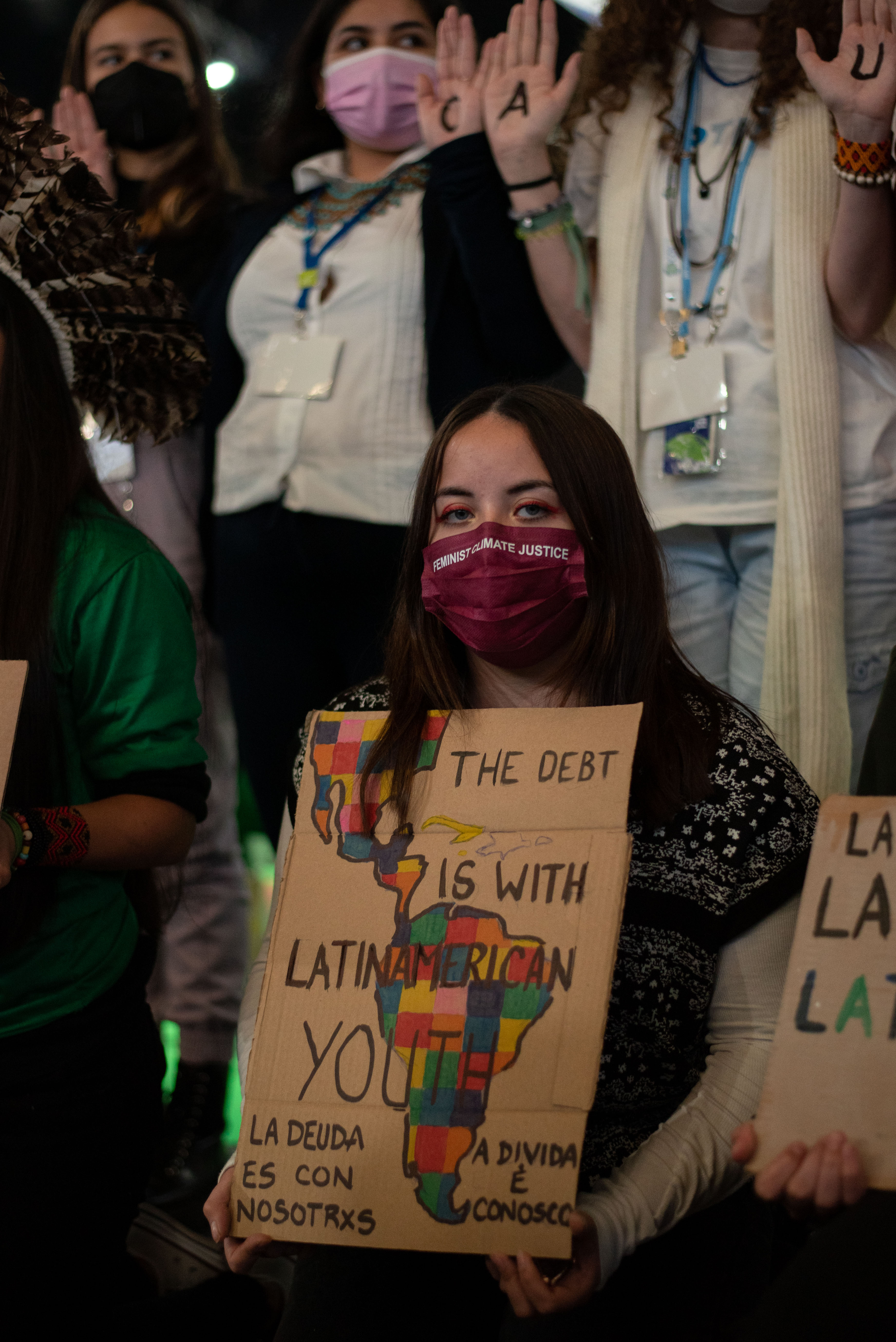 Originally focused on global organizing and engagement, the organization now boasts representation in multiple Latin American countries, allowing them to concentrate on country-specific initiatives and advocate for grassroots projects. "Our aim is to build on what we have done campaigning on social media and focus on the grassroots level," says Emiliana. For instance, they have recently carried out a reforestation day in Xochimilco, Mexico, and a clean-up and public space recovery event in Lampa, Chile, in partnership with other organisations.
Latinas for Climate seeks to avoid hierarchies and tokenism, fostering a supportive and inclusive environment where everyone can contribute effectively. Working through various groups and projects, they highlight local realities while elevating their voices to influence climate justice at the global level, providing a vital platform for young Latinas to make a meaningful impact.
Follow Latinas for Climate on Instagram and Twitter. Read more about them and support on latinasforclimate.org
---