Pacific Resilience Standards Workshop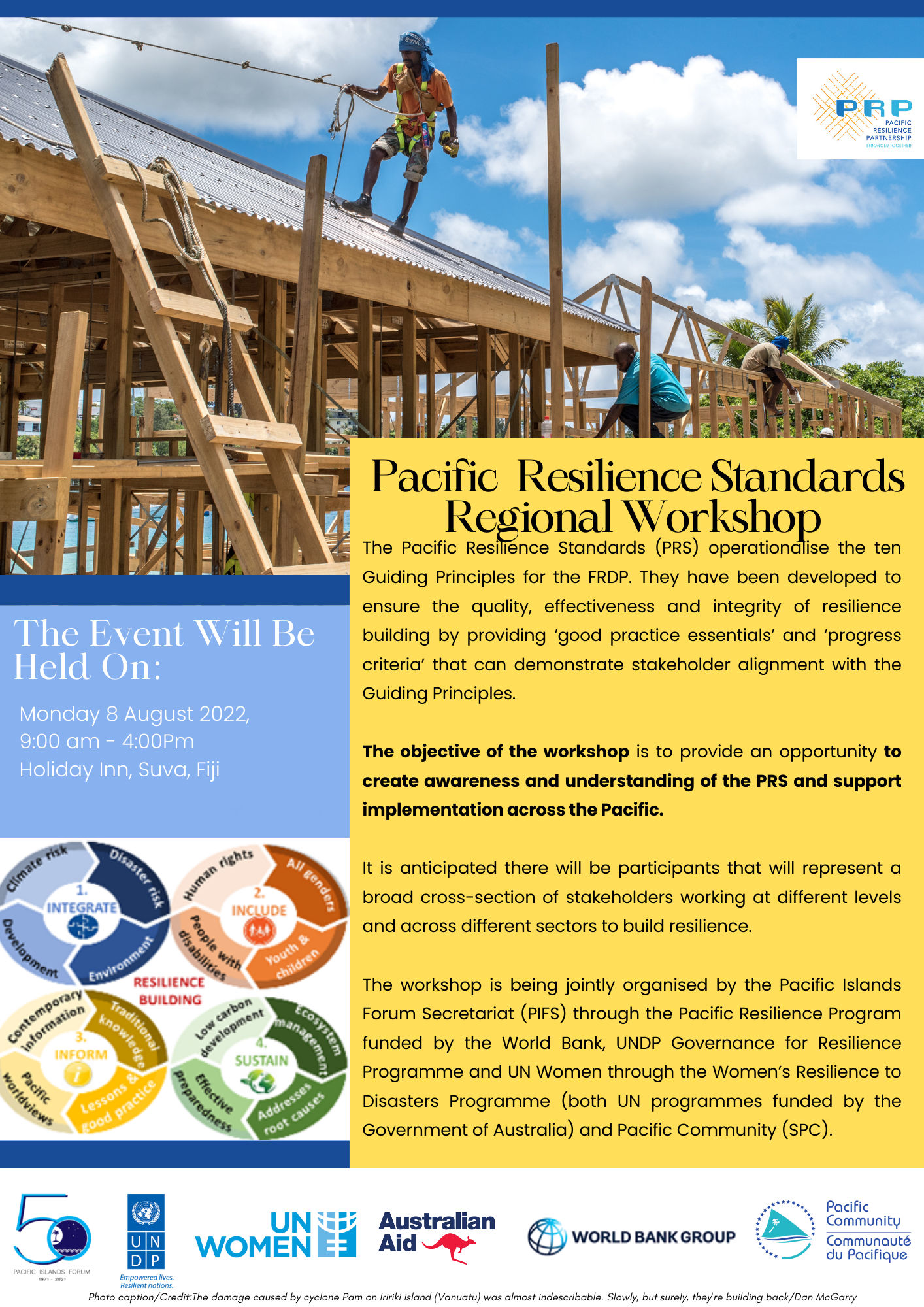 The Pacific Resilience Standards (PRS) operationalise the ten Guiding Principles for the FRDP.  They have been developed to ensure the quality, effectiveness and integrity of resilience-building by providing 'good practice essentials' and 'progress criteria' that demonstrate stakeholder alignment with the Guiding Principles.
The PRS are targeted at: i) decision-makers involved in strategic decision making, policy and planning at the national and sub-national level; ii) practitioners, donors, private sector and civil society actors designing and implementing resilience interventions; and iii) advisers and researchers providing guidance on resilience alternatives.
The PRS can be applied at all levels (regional, national, subnational, intervention) and anticipated uses are to:
Improve the

quality and effectiveness of resilience decision-making and practice;
Articulate expected levels of resilience-building practice and progress;
Self-assess progress and plan the resilience journey; and
Assess behaviour change of institutions and other key stakeholders.
The objective of the workshop is to provide an opportunity to create awareness and understanding of the PRS and support implementation across the Pacific.
The workshop is being organised by PIFS, UNDP, UN Women and SPC and will take place on 8th August 2022. This is only being offered for attendance in person.