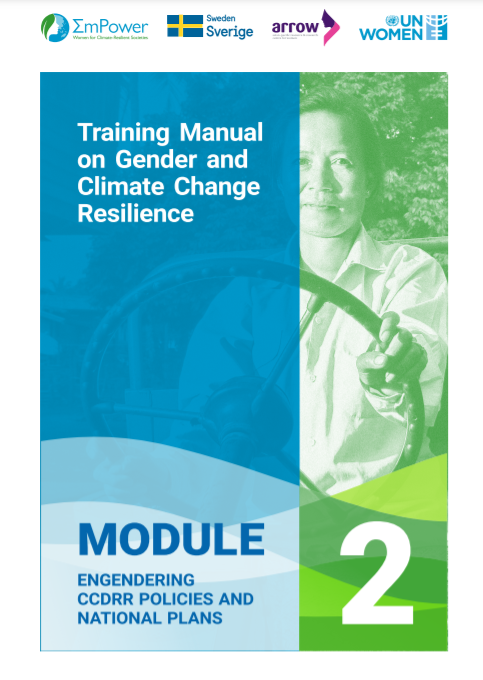 Training manual on gender and climate resilience: module 2 - engendering climate change and disaster risk reduction policies and plans
Learn more about strengthening the role of CSOs (especially those working on gender and women's rights) and building understanding of the importance of mainstreaming gender into climate policies, programmes, and budgets at the regional, national, and local level. This manual uses country examples and case studies from within the region, where applicable, and builds on already existing materials and trainings.
Module 2 provides a snapshot of the climate policy landscape at the global and national levels, highlighting the role of governments to integrate gender within these frameworks and enable multi-stakeholder processes for negotiating inclusive action in climate policies.