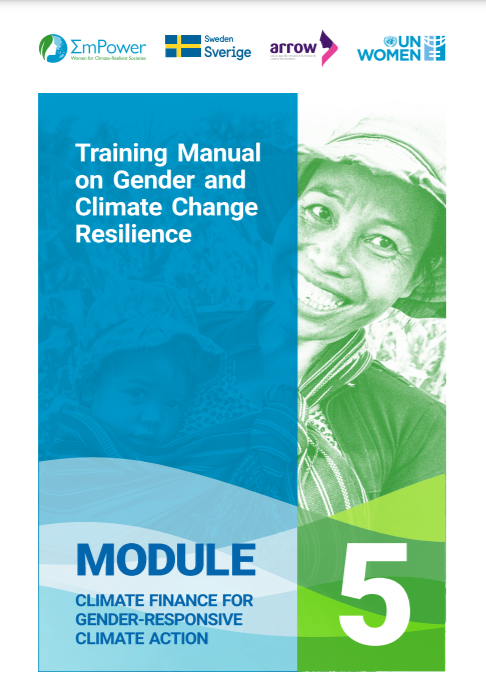 Training manual on gender and climate resilience: Module 5 - climate finance for gender-responsive climate action
Organisation:
EmPower
UN Women
Arrow -Asia-pacific Resource and Research Centre for Women
Swedish Agency for International Development Cooperation
Find out more on how to strengthen the role of civil society organisations (CSOs), especially those working on gender and women's rights, to understand the importance of mainstreaming gender into climate policies, programmes, and budgets at the regional, national, and local level. The manual uses country case studies from within the region, where applicable, and builds on already existing materials and trainings. Module 5 provides an overview on the global climate finance architecture, with a focus on multilateral institutional finance, regional, and national funds. It also looks at gender integration within existing climate funds and the role that CSOs can play in further strengthening the integration of gender equality into these processes, including within consultation mechanisms, and the tracking of gender in climate finance.