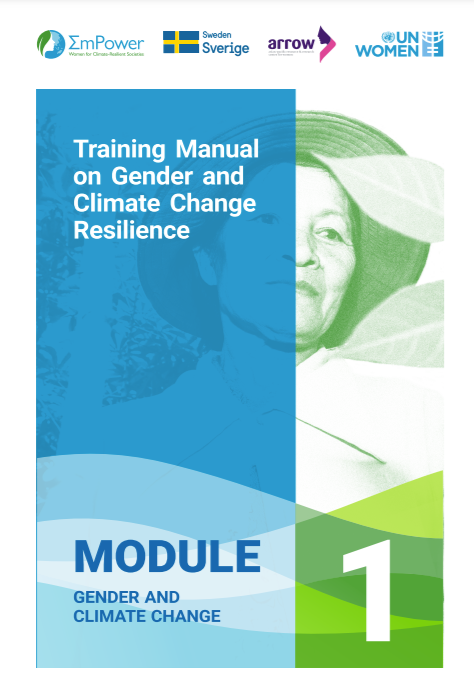 Training manual on gender and climate resilience: module 1 - gender and climate change
Organisation:
EmPower
UN Women
Swedish Agency for International Development Cooperation
Arrow -Asia-pacific Resource and Research Centre for Women
Explore this training for civil society organisations, especially those working on gender and women's rights, to build understanding of the importance of mainstreaming gender into climate policies, programmes and budgets at the regional, national, and local level. Module 1 focuses on orientation of the basic concepts related to human rights, gender, climate resilience and disaster risk reduction. Each of the three session has a detailed technical note, with a set of exercises and group tasks to be interlinked for enabling a more conducive learning environment.