Vasiti Soko, the first woman Director of Fiji's National Disaster Management Office, is a trailblazer, paving the way for girls and women to lead disaster risk reduction. 
Ms. Soko stresses the importance of making changes with meaningful impacts for women in disaster risk reduction, providing platforms from which women can contribute and where they can be recognised for their contributions to disaster risk reduction (DRR), and introducing inclusive policies and early warning systems that reach from the community level through to the national level.
"It's those small changes that influence the bigger picture. So for me personally when it comes to DRR, it's about making changes where the impact is more meaningful", says Ms. Soko.
Ms. Soko also highlights the necessity of introducing inclusive policies and inclusive early warning systems, and securing partnerships, which are critical to achieving inclusivity.
Ms. Soko advocates for women to "take a risk, come out of your comfort zone in leading this different field we are in" and notes that "although I am the first women to hold the position of Director of NDMO, I should not be the last."
She speaks of the benefits of continued reflection on leadership in DRR; ensuring continued improvements. Ms. Soko along with other with other women leaders in the field of disaster risk management have set up a women's resilience disaster network to improve their leadership skills.
"It's having a sit-down and sharing lessons learned and sharing ideas on how we can improve the work that we do", she says.
Read Vasiti Soko's full interview
Photo: UN Women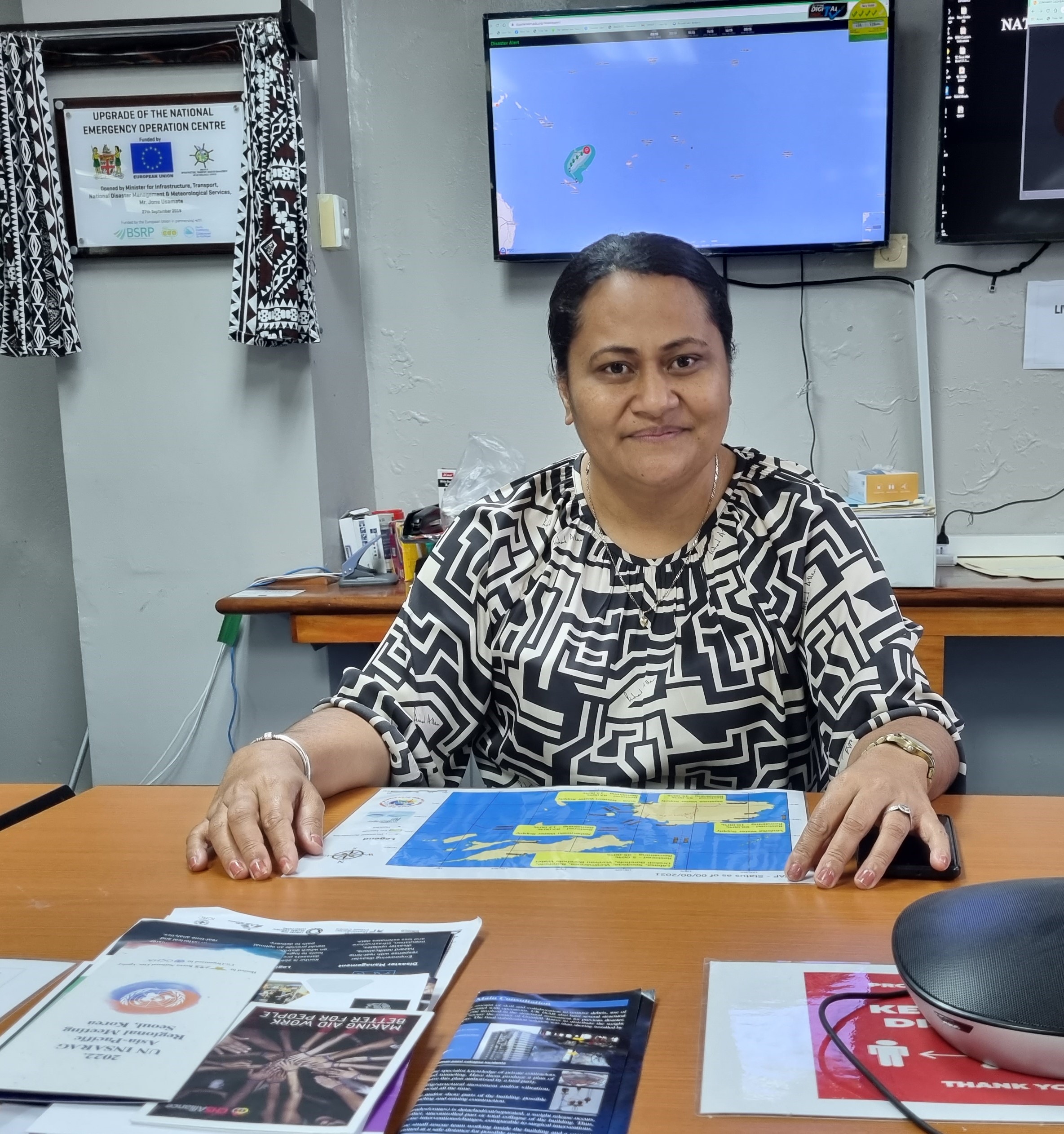 Ms. Vasiti Soko, Director of Fiji's National Disaster Management Office
Explore more perspectives