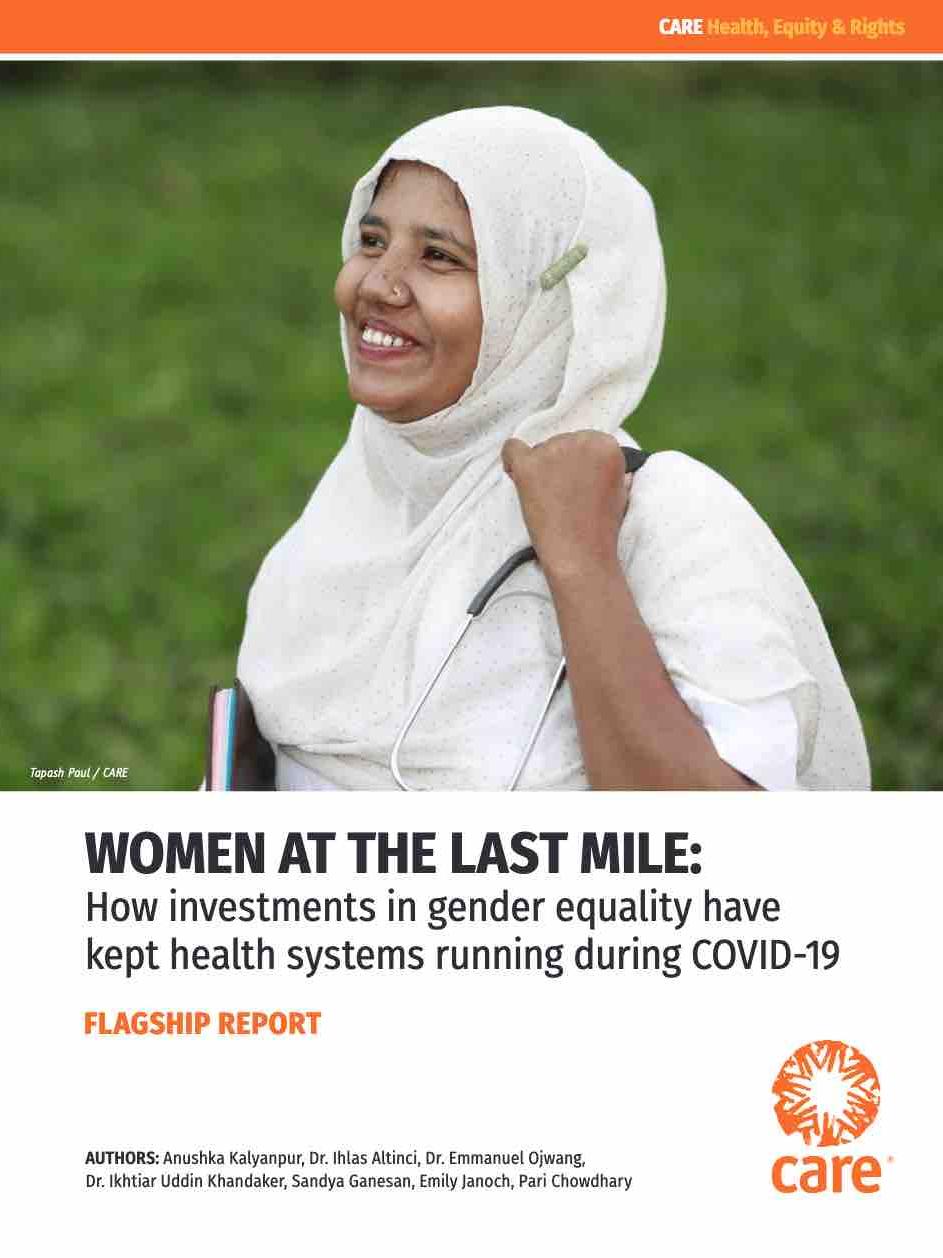 Women at the last mile: how investments in gender equality have kept health systems running during COVID-19
This report highlights case studies and lessons learned from 20 countries during COVID-19. The evidence shows the need for investments in gender equality in health systems to prepare for and respond to the next pandemic. Even before COVID-19, investments in health systems - and especially female health workers - were too low. In 2019 the world had a gap of 18 million health workers. Two years and 15 million deaths later, at least 26 million health workers are lacking.
Pandemic preparedness requires gender equality: equal recognition, support, and fair pay for all health workers. Globally, 70% of health workers are women, but half of their work is unpaid. The glimmers of success in COVID-19 built on previous investments in women health workers, their skills, and equality in health systems. Pre-existing investments in equality helped systems respond to COVID-19. Increased investments will build better resilience for the crises that come next.