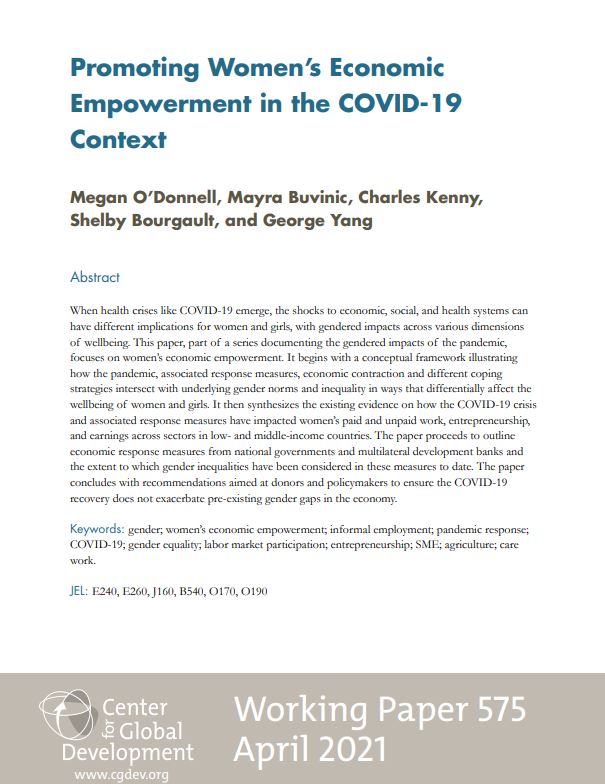 Promoting women's economic empowerment in the COVID-19 context
Organisation:
Center for Global Development
This paper, part of a series documenting the gendered impacts of the pandemic, focuses on women's economic empowerment. It begins with a conceptual framework illustrating how the pandemic, associated response measures, economic contraction and different coping strategies intersect with underlying gender norms and inequality. It synthesizes the existing evidence on how the COVID-19 crisis and associated response measures have impacted women's paid and unpaid work, entrepreneurship, and earnings across sectors in low - and middle-income countries.