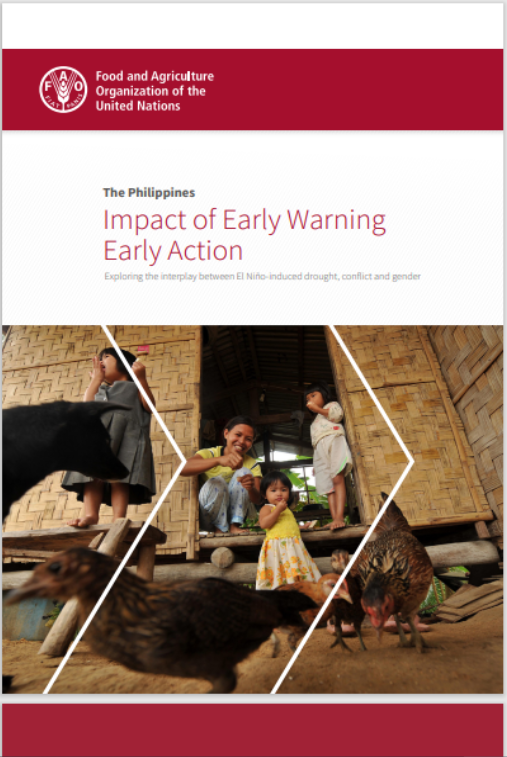 The Philippines - impact of early warning early action: exploring the interplay between El Niño-induced drought, conflict and gender
This study analyses the outcome of acting early on the island of Mindanao in the Philippines between 2018 and 2019, ahead of an El Niño‑induced drought. It evaluates the effectiveness of anticipatory actions and highlights families' perspectives on the benefits of acting early.
The lessons learned presented in this study, are (pp. 22-23):
Early Warning Early Action (EWEA) systems must build on existing Disaster Risk Reduction and Management (DRRM) strategies;
It is possible to anticipate and mitigate El Niño's impact on agriculture and food security;
Not all early interventions are equally effective;
In specific contexts, anticipatory actions have to be conflict-sensitive;
Making women and men equal partners in anticipatory action brings benefits beyond food security;
Social protection systems play a fundamental role in mitigating disaster impacts.