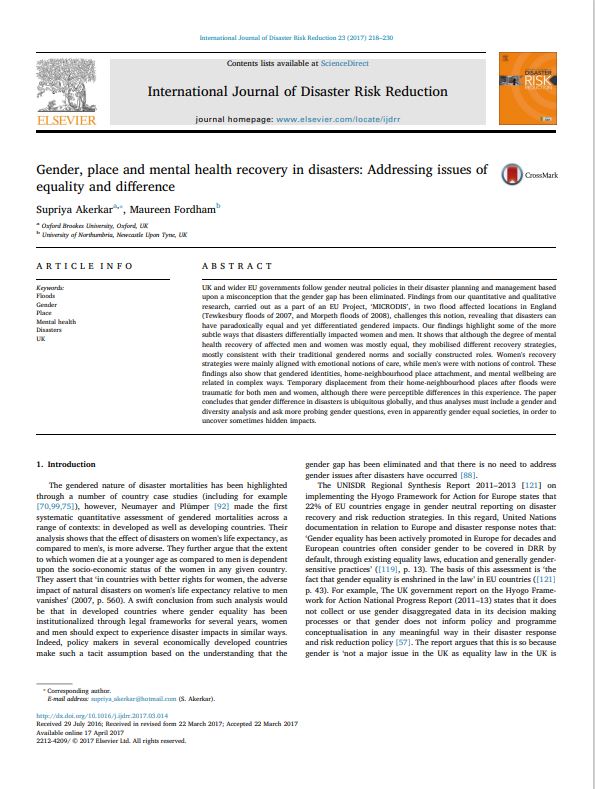 Gender, place, and mental health recovery in disasters
Addressing issues of equality and difference.
This paper highlight some of the more subtle ways that disasters differentially impacted women and men. It shows that although the degree of mental health recovery of affected men and women was mostly equal, they mobilised different recovery strategies, mostly consistent with their traditional gendered norms and socially constructed roles. Women's recovery strategies were mainly aligned with emotional notions of care, while men's were with notions of control. These findings also show that gendered identities, home-neighbourhood place attachment, and mental wellbeing are related in complex ways.