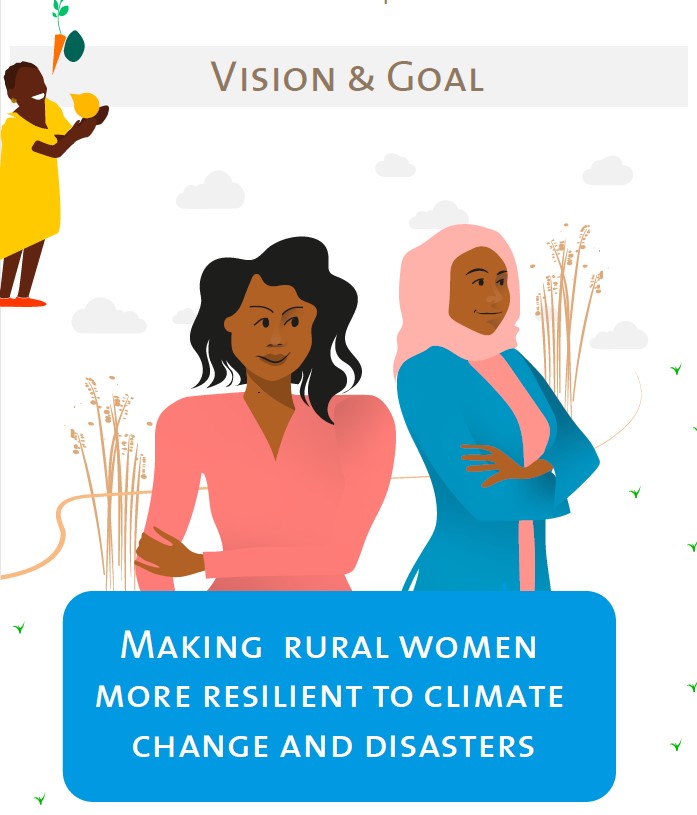 Digital innovations for rural women's resilience to disasters
Organisation:
UN Capital Development Fund
UN Women
UN Women are working in partnership with the UNCDF (UN Capital Development Fund) within the framework of the project "Digital solutions for rural women's resilience in the face of disasters" (D4RWRD), thanks to funding from Innovation Norway - a Norwegian government bodies for innovation and development of business and industry.
This partnership allows UN Women and UNCDF to work with the private sector to determine what digital solutions can facilitate rural women's access to resilience building, transfer and risk reduction mechanisms in countries like Haiti, Liberia, Malawi, Mali and Senegal. It also focuses on the specific risks related to the COVID-19 pandemic, early warning or data collection systems, agricultural and disaster microinsurance products and services, as well as financial inclusion mechanisms.
These infographics (in English and in French) presents the vision of the project, the main needs identified and the barriers faced by rural women, as well as policy measures and innovative solutions to build their resilience to climate change and disasters.