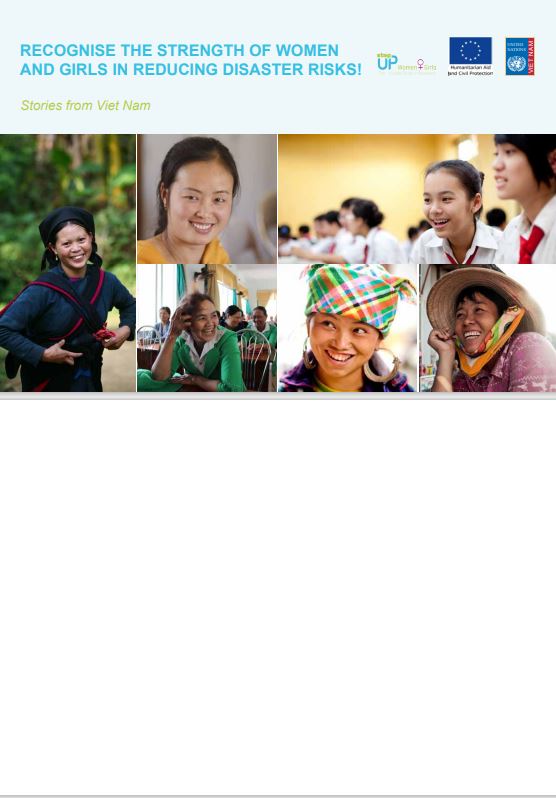 Recognise the strength of women and girls in reducing disaster risks: stories from Viet Nam
Organisation:
Adventist Development and Relief Agency
CARE International
European Commission Humanitarian Aid and Civil Protection DG
Inter Press Service International Association
Oxfam International Secretariat
Plan International
Save the Children International
Unicef
United Nations Development Programme - Viet Nam
UN Women
Vietnam Red Cross Society
Vietnam Women's Union
Women play a crucial role in Viet Nam. They play vital roles in the household, in the rural and urban economies, and in society as a whole. With disasters affecting Viet Nam annually, in combination with a particular vulnerability to the effects of climate change, it is essential to recognise women and girls as dynamic actors in disaster risk reduction and climate change adaptation. This publication aims to tell the story behind the larger issues and show the visible force behind lasting change.