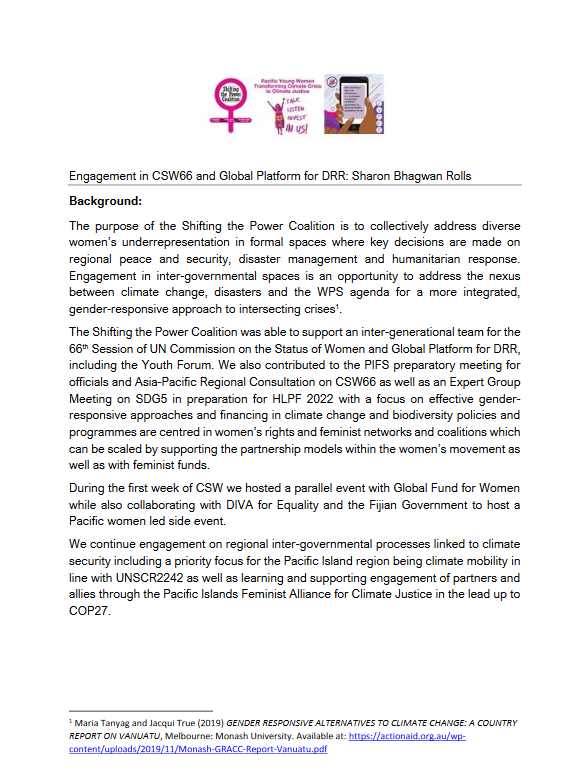 Pacific women's engagement at CSW66 and 2022 Global Platform for DRR
Organisation:
Shifting the Power Coalition
The purpose of the Shifting the Power Coalition is to collectively address diverse women's underrepresentation in formal spaces where key decisions are made on regional peace and security, disaster management and humanitarian response. Engagement in inter-governmental spaces is an opportunity to address the nexus between climate change, disasters and the WPS agenda for a more integrated, gender-responsive approach to intersecting crises.
The Shifting the Power Coalition was able to support an inter-generational team for the 66th Session of UN Commission on the Status of Women and Global Platform for DRR, including the Youth Forum. We also contributed to the PIFS preparatory meeting for officials and Asia-Pacific Regional Consultation on CSW66 as well as an Expert Group Meeting on SDG5 in preparation for HLPF 2022 with a focus on effective gender-responsive approaches and financing in climate change and biodiversity policies and programmes are centred in women's rights and feminist networks and coalitions which can be scaled by supporting the partnership models within the women's movement as well as with feminist fund.