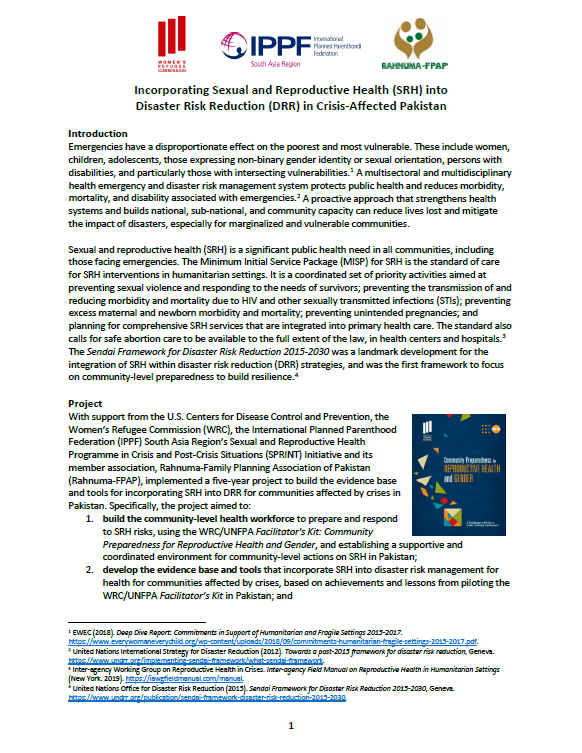 Incorporating sexual and reproductive health into disaster risk reduction in crisis-affected Pakistan
Organisation:
Centers for Disease Control and Prevention
International Planned Parenthood Federation - South Asia Region
Women's Refugee Commission
Disasters have a disproportionate effect on the poorest and most vulnerable. These include women, children, adolescents, those expressing non-binary gender identity or sexual orientation, persons with disabilities, and particularly those with intersecting vulnerabilities. Sexual and reproductive health is a significant public health need in all communities, including those facing emergencies. A multisectoral and multidisciplinary health emergency and disaster risk management system protects public health and reduces morbidity, mortality, and disability associated with emergencies.