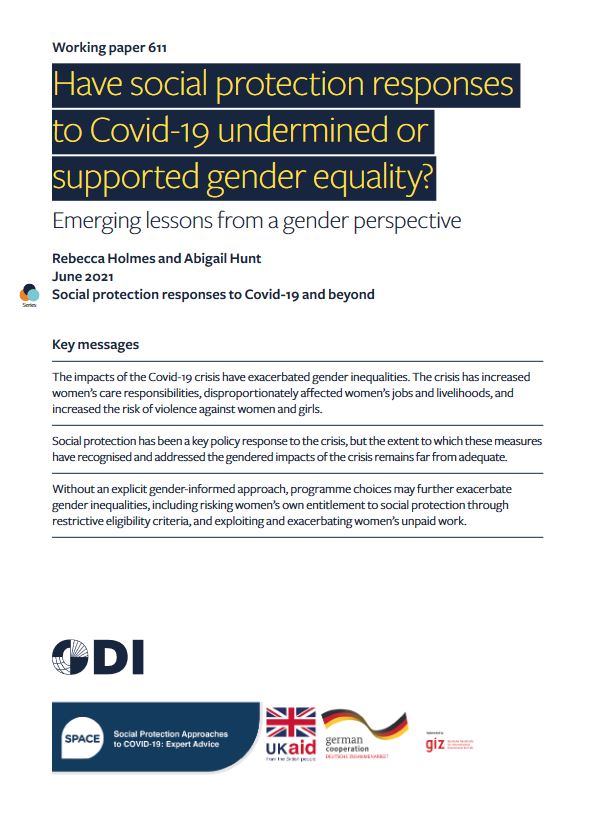 Have social protection responses to Covid-19 undermined or supported gender equality? Emerging lessons from a gender perspective
Organisation:
Overseas Development Institute
Region:
Asia
Eastern and Southern Africa
This paper draws on two case studies countries South Africa and India – to discuss the gender implications of social protection responses to Covid-19 in 2020. The rapid onset of the crisis in early 2020 severely disrupted livelihoods, and these impacts were strongly mediated by existing gender inequalities in the labour market, gendered roles and responsibilities around care work, and also household composition.