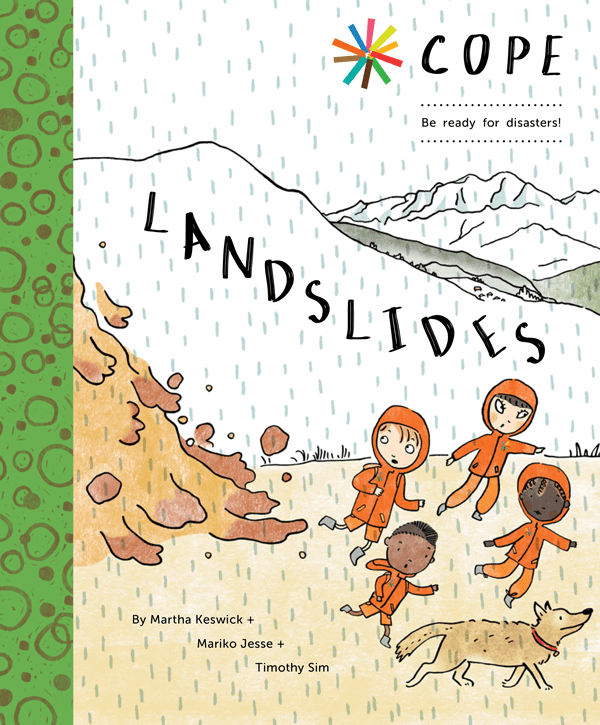 Be ready for disasters: Landslides
Organisation:
COPE
World Meteorological Organization
Join the COPE squad on another risk reduction adventure to the beautiful region of Lamjung, Nepal, an area prone to Landslides. Learn alongside the Squad how to look out for the signs that a Landslide may occur, how to be ready and prepared, and what to do during a landslide and evacuation.
COPE Landslides has charming illustrations that capture the magic of Nepal, and a story that is engaging and educational, which will teach children everywhere the message: IN HEAVY RAINS, KEEP AWAY FROM STEEP SLOPES
Written by Martha Keswick.
Illustrations by Mariko Jesse.